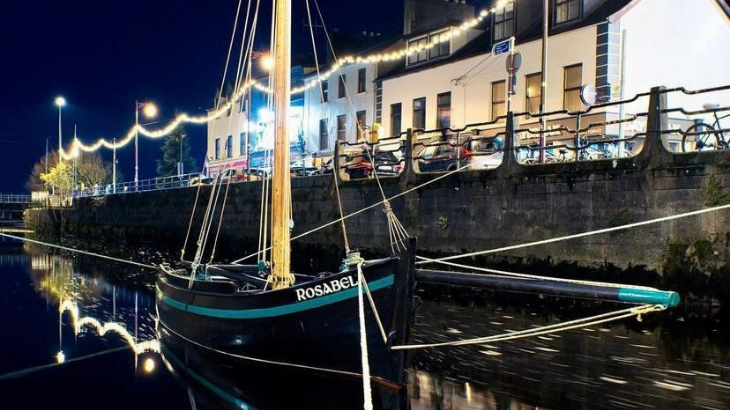 'Rosabel', a 21ft Gleoiteog Beag was officially launched and berthed in the canal opposite Monroe's Tavern, Galway in November 2021. As Christmas approaches, we would like to light up 'Rosabel' in honour of Rosabel Monroe and to raise awareness of child loss.
We invite you to sponsor a light in honour of Rosabel and all families who have experienced child loss. The suggested sponsorship is a minimum of €5 and all donations are gratefully received. All donors will be entered into a raffle for a Christmas hamper, compliments of Monroes.
Funds raised will support the ongoing work of Rosabel's Rooms.
Rosabel's Rooms is a Galway-born child loss project, now a national initiative, in partnership with us here at IHF, that is reaching out to bereaved parents and families all over Ireland.