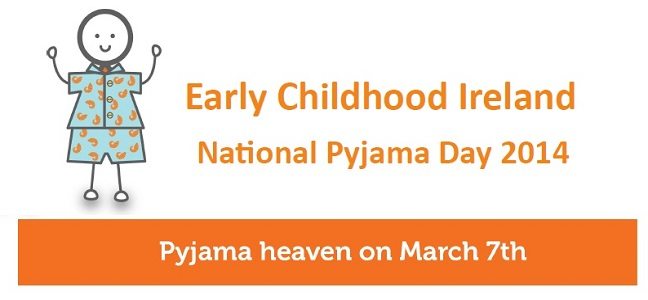 Huge thanks to 55,000 pre-school children who wore their favourite pyjamas into their childcare facilities last Friday to raise much needed funds for the IHF's Hospice Home Care for Children Programme. It is a new record!
This fundraising initiative, now in its 11th year, is run by
Early Childhood Ireland
, the representative group for preschools and daycare centres nationwide, supporting over 110,000 young children and their families, and has raised over €2 million for children's charities. The organisers say that, in additional to the fun and fundraising element of this campaign, National Pyjama Day is an ideal reminder to families nationwide about the importance of bedtime routines, especially reading stories, for young children which really aids language and literature skills in the crucial early years.