Many more options are available to people in Ireland today than in the past, so thinking about where you would like your body or ashes to remain can be comforting to some.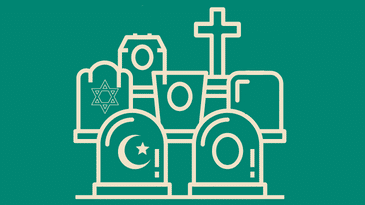 Traditional Burial and Cemetery
The deceased person is usually embalmed, placed in a casket, and interred in a graveyard.
Certain graveyards have a special section which allow for burial in a shroud, as is necessary for certain religious rites such as in Islam.
'Green' Burial  
The deceased person is not embalmed nor any other chemicals used on the body after death. They placed in a biodegradable coffin or shroud, without any non-biodegradable elements such as varnish, plastic or metal. They are then buried just 4 feet deep. This aids in a healthy decomposition of the body. Trees or simple wooden markers are used to identify the burial plot. Certain graveyards are designated 'Green' burial grounds and adhere to these standards.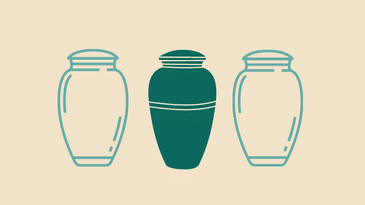 Scattering, burying, or retaining ashes
You have many options after cremation for what you would like to happen to your ashes. Many people will take ashes to a special place for scattering. We advise that you consider the impact of the ashes on the local environment, particularly at sites of historical/archaeological importance.
You may also inter the ashes in a burial plot, much like in a traditional graveyard burial.  Or, ashes can be placed in a Columbarium, a building or structure often located within a cemetery. Some of the ashes can be incorporated into pieces of jewellery for those would like to keep a loved one physically close.  
And of course, urns can store ashes safely at home. Some artists even offer bespoke urns, but there are many beautiful options in different sizes, in case different members of the family would like to keep some of the ashes with them.
Burial at Sea
Burial at sea is legal in Ireland, but there are recommendations for doing so, including the recommendation that ashes be scattered at sea rather than a body be buried at sea. However, if cremation and scattering of ashes is unacceptable, the remaining recommendations can be found here: Burial at Sea Recommendations.
Burial on Privately Owned Land
Burial on privately owned land is not entirely easy or straight forward, and must be planned in advance with your local authority. An Environmental Health Inspector will have to visit the proposed site and deem it safe.