The needs of the bereaved continue to change and evolve, especially with the dramatic impact of COVID-19 restrictions. Bereavement, perhaps, has never been in such sharp focus. We are here to help you navigate this new reality and develop and deliver quality bereavement support and care. 
We developed this tiered framework through a national collaborative process to guide those working with and supporting bereaved people in Ireland.
A series of introductory workshops on a range of topics covering loss and bereavement. Available to book now on Eventbrite.
Our course in collaboration with RCSI, aims to equip professionals working with children and adolescents with the skills to understand and support them in grief.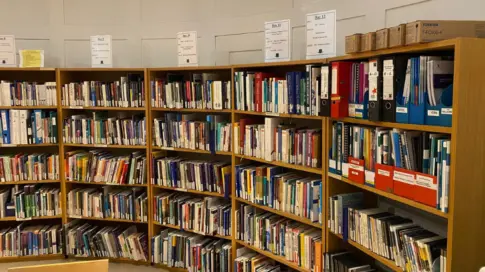 We are home to Ireland's only library dedicated to death, dying and bereavement. Opened in 2003, it central to the bereavement information and education functions of IHF.
We deliver this Masters course in collaboration with RCSI who we have been working together with since 2004 to deliver bereavement education programmmes.