In October 2022, following a call-out for applications, Irish Hospice Foundation (IHF) received 140 submissions for Seed Grants to support people and communities in the creative exploration of grief and loss. A 51% increase in applications from our previous round of Seed Grants suggests a much increased level of interest and need.
Awardees include individuals, as well as clubs, community, and voluntary groups. The memorialising and processing of grief will be reflected in the projects through the use of photography, writing, visual storytelling, memorabilia, as well as the more traditional arts, such as felt quilting and painting. These grantees are an extraordinary creative reflection on grief and loss across all communities in Ireland supported by the Creative Ireland Programme and will develop from December 2022 until July 2023.
Professor O'Donoghue, Consultant Obstetrician, and founder and lead of the Pregnancy Loss Research Group at CUMH, and Marita Hennessy PhD, curated the production of a visual narrative translating findings from a research study with parents bereaved by stillbirth or neonatal death.
Researcher / writer Trudy Meehan of RCSI's Centre for Positive Psychology and Health, engaged an artist to illustrate her fictional picture book for children bereaved by suicide. Her book responds to a recurring statement given by impacted children: "If they really loved me, they wouldn't have done this."   
Prolific outsider artist Bernadette (Ber) Wall created a giant billboard of artwork dedicated to her life-long friend Clive Coady, who died in 2013.  Ber's work was supported by St John of God staff member / artist Eithne Griffin.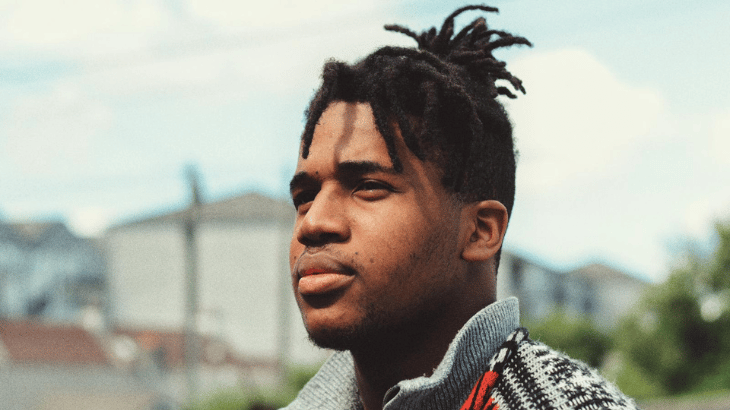 Actor, writer, and musician Ikenna Anywabuike collaborated with visual artist Maclaine Black to create a multi-media digital theatrical installation illustrating why there is no step-by-step guide for coping with loss.
Representing Freebird's M.C.C. Project, visual artist Brigid Mulligan hosted a series of screenings of their film 'Freebirds' exploring motor bikers in Irish rural communities and bereavements endured on the road.
Tom Meskell engaged with Mayo Art Squad volunteers to create figurative lantern sculptures honouring loved ones who died during 2023. The finished lanterns were displayed as part of a commemorative event at Croagh Patrick.
Environmental artist Ruth Le Gear explored the cycle of life with children at Sligo Children's Community Garden via a wormery and gardening, demonstrating the value of natural decay and its potential for regrowth, as a gentle introduction to the themes of grief and loss.
Roscommon Young Carers Project supports youngsters aged between eight and twenty-one who provide a caring role to a family member at home. Faye Hayden co-ordinated the group in creating stained-glass collages representing their own ideas on anticipatory grief, loss, and growth.
Straffan Drama Club (SDC) is a special interest voluntary group affiliated to Foróige for teenagers. Drama facilitators, Karina Power and Geraldine O'Brien, ran a theatrical and film-making project with members exploring loss.
Rosemarie Quilty Sharry guided students of St Mary's Secondary, Edenderry in a textile art project. Students collected positive memories associated with a loved ancestor. Felted images were then made and embroidered with a phrase encapsulating this memory.
Cancer Connect is a door-to-door transport service for cancer patients to access treatment. Due to the close proximity of driver and passenger, new friendships are formed that are often brief. Helen O'Driscoll organised facilitated conversations to provide peer support for drivers who are continuously dealing with grief and loss.
Having received an Arts Council Agility Award in 2022, theatre maker Jenny Macdonald of the SoloSIRENS Collective, used her Seed Grant to develop the next phase of a performance workshop / stage play drawing on her experience of a breast cancer diagnosis six years ago.
In an age of mass consumerism, is there a need to examine our contemporary rituals for what happens to our own or a loved one's possessions after death? That is the question social researcher Sophie Reynolds and artist Louise Gaffney explored through a participant-led, action-based research project.
Elaine Mears and Marie Murray exhibited their sensory visual art installation at Linenhall Arts Centre in January. Workshops were also facilitated where participants created art pieces responding to the question: "If you could only keep one object that is of sentimental value to you, what would you keep?" 
Using a variety of creative art practices, Danielle Manning, a Senior Social Worker with Acquired Brain Injury Ireland, engaged with persons living with a traumatic brain injury to explore grief and loss.
Drawing on her own, and other people's personal experiences, visual artist Lorna Watkins explored the possible emotional consequences caused by miscarriages. The resulting images have been collated into a booklet for development into a stop motion animation film layered with colour and sound.
IHF's Seed Grants piloted in early 2021 and was extended through to 2023. To date 56 projects have been supported with micro grants, expertise, and resources enabling communities of place or interest to develop their own tools or articulate their needs.