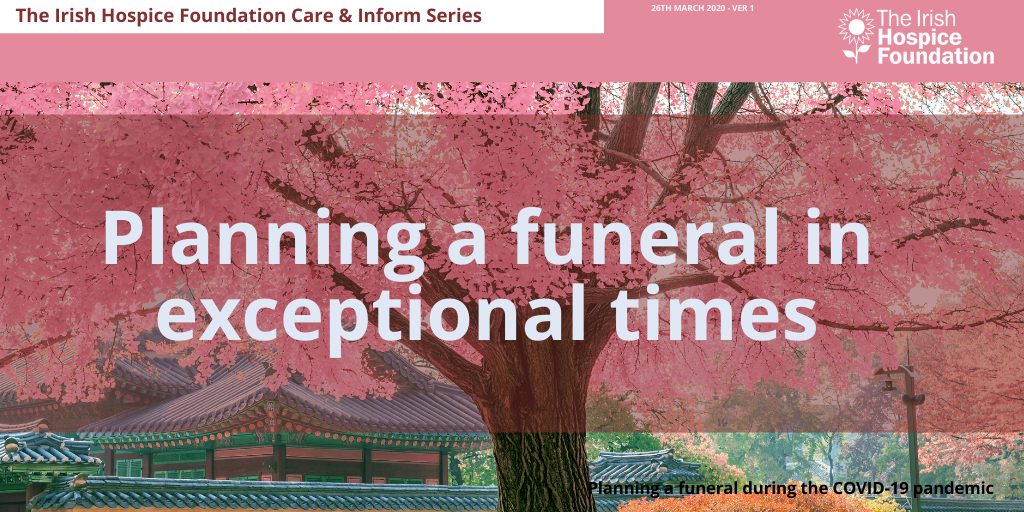 The COVID-19 pandemic is changing the traditional ways we mark our grief.
For the moment, it is not possible to come together and to gather in one location. It is not possible to have a large funeral. It may not be possible to receive the company of those who wish to offer condolences. However, we can support ourselves and each other in different ways.
Over the coming days and weeks, the Irish Hospice Foundation will be developing a suite of materials to inform, support and reassure people as we navigate these uncertain times and find new ways of dealing with death, dying and bereavement.
We have published three resources so far, Grieving in Exceptional Times, Helping Children Grieve During COVID-19 Restrictions and Planning A Funeral in Exceptional Times. To find out more go here.
Monday 30 March 2020