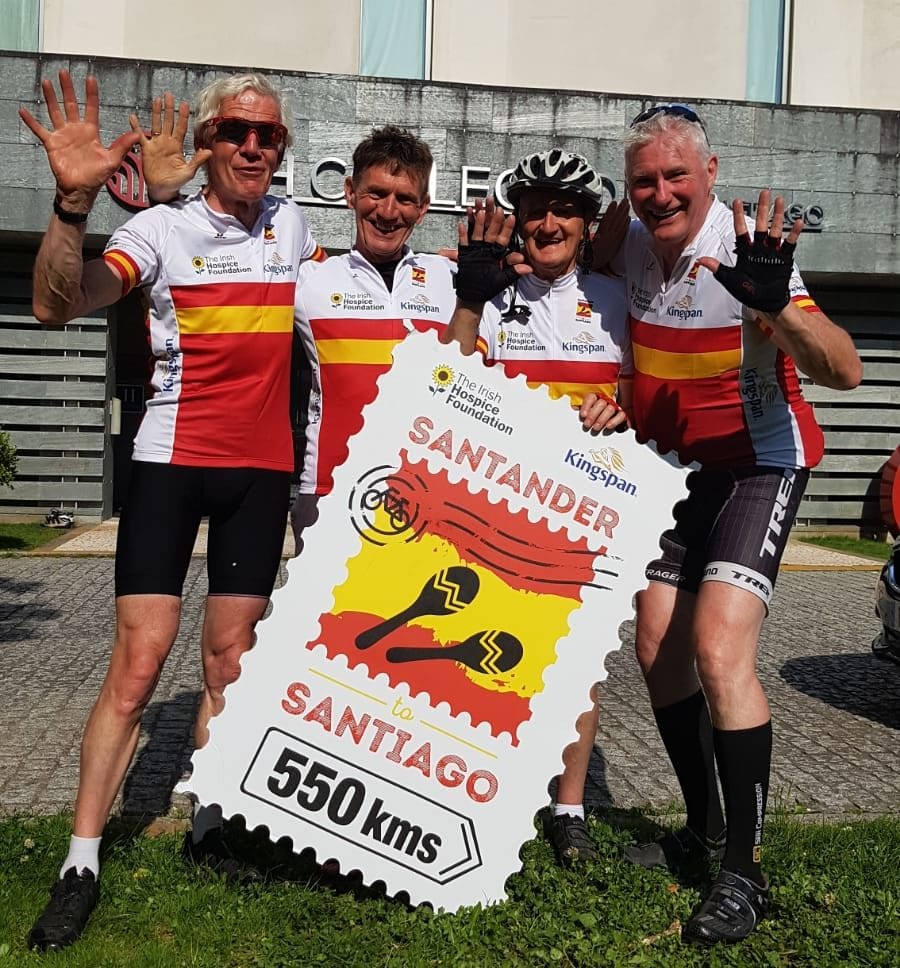 Cyclists pedal past €2m fundraising target
Thousands of kilometres have been clocked up, resulting in many a saddle sore backside and much sweat dripped over the last ten years of our IHF Cycle Challenge. But the phenomenal effort of our cyclists, together with support from our sponsors Kingspan and our ambassador Paul Kimmage, has raised over €2m since 2009!
Over the decade hundreds of cyclists have braved the distance, taking in terrains in countries like Spain, France and Italy, while contributing to our most crucial annual fundraiser. Their fantastic efforts have enabled us to fund palliative care for terminally ill children, night nursing care for end-of life patients in their homes, and bereavement support.
A special mention must go to Liam Egan, Paul Edson, Martin O'Neill and Noel Gavin (pictured) who have taken on the challenge ten times! The Fabulous Foursome have clocked up serious mileage and tens of thousands of euro in support of our work. We are so grateful for their commitment to ensure that everyone has best care at end of life.
The IHF Cycle returns in June 2020 with another stunning route across Europe. Take on the challenge of a lifetime, contact Louise on 01 679 3188 or email [email protected]