Signature Projects and Artists Support
In partnership with Creative Ireland, IHF offer their expertise as consultancy to significant exhibitions, performance and creative works in cultural venues.
IHF brings expertise in death, dying, grief and bereavement to artists in response to professional or personal need. We support relationships with cultural agencies aligning national cultural flagship activity alongside local expression to deliver meaningful dialogue effectively, across society, and into national cultural and policy systems. We offer emotional supports and technical skills formally and informally in the area of arts and creative engagement on a response basis. Recognising that artists' mental health when working in health and wellbeing or when they are bereaved, needs to be addressed, we seek opportunities to support individuals. At the same time we bring arts and engagement into IHF's existing programmes and events, like the HFH networks, as well as developing new mechanisms for communication to ensure wider audience engagement. For details contact Dominic Campbell at [email protected]
Carla Rogers produced Haunted, a new play written by actor, comedian and author Tara Flynn and commissioned by THISISPOPBABY. It explores themes of grief and loss written with Tara's trademark wit.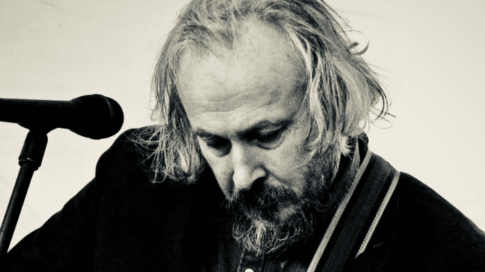 Sean Millar is developing an approach and musical idea 'Listening and Singing' that reflects our research indicating Irish people seek more opportunities to talk about dying, death, bereavement, and loss.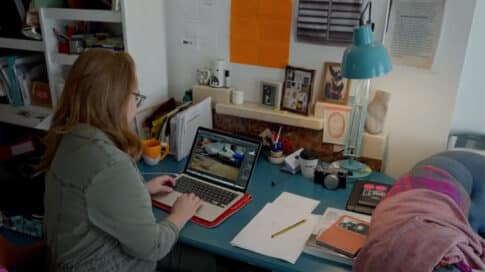 Neva Elliott is a contemporary artist. As part of her ongoing artistic work exploring loss and grief, she created a series of photographs with text based on the death by suicide of her father.
Our best-selling poetry book, 'Poems for When You Can't Find the Words', edited by Mary Shine Thompson, was published by Gill Books in 2022. This collection provides the gift of words at a time when words can be hard to find. Available in all good bookshops and to order online.
Our Writer-in-Residence programme is a way of highlighting the importance of our Therese Brady Llibrary, along with our Arts and Creative programmes. Our current writer-in-residence is theatre-maker Jenny Macdonald.
As part of our commitment to the process of Reflection, Remembrance, and Renewal, we created this book of Reflection with journalist Róisín Ingle. It is our earliest reflection on all losses during the pandemic and is available to read online. We offer it as a gift.